Nigerian finds 'American dream' at Mississippi State
March 1, 2014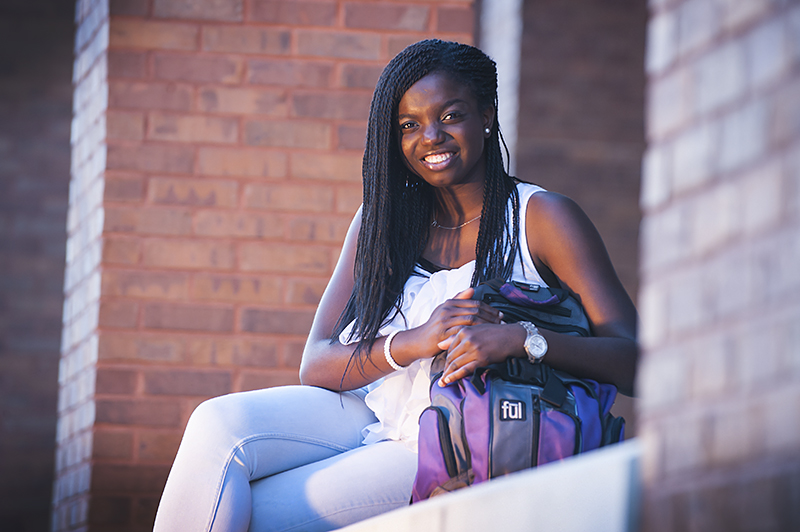 With graduation in sight and job offers waiting on the other side, senior biological engineering student Adesola Oje can safely say she's come a long way since her first day in Starkville, which started with tears of uncertainty.
"I cried my first day because I had this American dream in my head. I thought I was coming for lights and action," Oje said. "I was living in Hull Hall, one of the oldest dorms, so it wasn't the American dream I imagined. But it was really great because there was a great community in there. I don't think I'd be where I am now if I wasn't in Hull honestly. It turned out to be great."
Originally from Abuja, Nigeria, Oje first came to MSU four years ago after finding out about the Bagley College of Engineering through the Internet. She said she fell in love with the campus immediately despite being more than 6,000 miles away.
"I started doing research on engineering programs and I found Mississippi State," Oje said. "I fell in love with the campus even though I had never been here. I loved the pictures of the campus. That is probably why I came here initially."
Oje has had many supporters throughout her college career, including Lakiesha Williams, an assistant professor in agriculture and biological engineering, who has known and encouraged Oje since her freshman year at MSU.
"I feel that Dr. Williams just took me under her umbrella," Oje said. "I know there were days where I thought there were classes I couldn't do, and she would always remind me of how hard-working I am. She's such a great person and I've always looked up to her."
Oje said she has lived and breathed engineering since she started school, but that it is that drive and willingness to work hard that has helped her be successful.
"If engineering is something you really want to do than you have to work really hard for it," Oje said. "I really do believe if you are passionate about something and put every you have into it, anything is possible."
Oje is still unsure about what will come after graduation, but she hopes to one-day help others by designing and building medical devices such as pacemakers and insulin pumps. However, she will always remember the memories and relationships she's made at MSU.
"I've had the best time at State, and I've made the most amazing friends in engineering," Oje said. "If you work hard and you're doing every thing you possibly can do, you will get to where you want to be."
By: Emily McConnell